Archives
The ad for the 2009 CD
Wednesday, September 2, 2009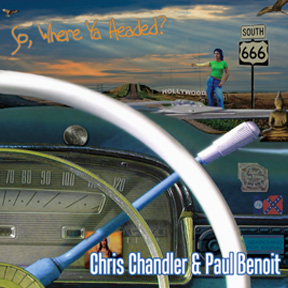 The new CD is finished. It is named after the first thing ya say to a hitch hiker: "So, Where Ya Headed?"
Ya see The whole CD seems to be a conversation with a stranger about the road and the places it takes you. Paul Benoit seems to play the part of an amazing radio station that just keeps picking the right tune.
It is fully recorded and mixed and wow does it sound good. My best studio effort in years!
Would you like to be an executive producer?
or buy an advance copy?
Sure Ya do! You can't wait to get a copy! signed. for only 20 bucks including postage!

You have always wanted to be a patron of the arts...
see your name listed as an executive producer...


Just click here: www.paypal.com/us/cgi-bin/webscr?cmd=_flow&SESSION=XSsybttjrzqTF1TWbVF__tsgRgd1grMPIxphOrFE5ypdnVzc_LQVtPPDz98&dispatch=50a222a57771920b6a3d7b606239e4d529b525e0b7e69bf0224adecfb0124e9bed5d628c8572747938ce7012172b0cd7806bec4f454843ac
If This Link is Broken Try the Coffee Can icon on my "Home" page


make sure ya leave how ya want your name listed and where ya want your copy sent!
or contact me via email baldchandler@yahoo.com


I can not tell you how much either choice would help!!!

Yes! My best studio effort in years!

All due to Paul Benoit. He is nothing short of a world class slide, roots and Americana guitar player living in Seattle, El Salvador and Paris. He both accompanies on and produced this new record. "So, Where Ya Headed?"


I have Posted a song from it here:
Chandler's My space site
The thing is, now I have to pay to have it to be manufactured, and you too can help!!! by doing one of the following:
1) Purchase an advance copy. I will send you a signed copy of the new CD for $20 bucks including postage.
2) Become an executive producer and have your name in the liner notes! For a donation of a hundred dollars ($100), I will include whatever name you like in the liner notes and send you a signed copy as soon as it is done.
Either one would be a huge help!!!!!!!!!!
The easiest way is via PayPal by clicking here:
www.paypal.com/us/cgi-bin/webscr?cmd=_flow&SESSION=kjpus3jrq5JfQ9XLWvT9AMzc2qOuFVOIOuv7x3FfYkI853R_Rnysl98PXuy&dispatch=50a222a57771920b6a3d7b606239e4d529b525e0b7e69bf0224adecfb0124e9bed5d628c8572747938ce7012172b0cd7806bec4f454843ac
The other is to send a check or money order to:
Chris Chandler
3128 Memory Lane
Silver Spring, MD 20904
In either case, make sure you include your snail mail address and how you would like it signed or your name listed.
And one more thing before we get to the featured newsletter: The tour see tour dates if you are on the east coast from NYC around the peninsula of Florida all the way into Texas!
NOW, enough of the crass commercial announcement