PRE-ORDER OUR NEW CD, Tentatively called "Matodors"
Monday, September 12, 2011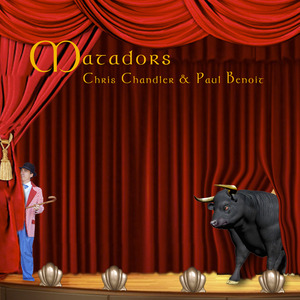 If you would like to help us by buying an advance copy of the CD just click the Coffee Can on my home page
make sure you put your address and well see to it you get a copy as soon as the ink on the cover is dry:

$15.00, free shipping

Also, if you would like to help us - especially since we are not on the road making money and are instead spending money to make this CD
A contribution of $100 will get you listed in the liner notes! WOO HOO.

OH, we accept anonymous donations as well. Just throw something into the Tip Jar:

if you would prefer to send check - drop me a line or you can send it to the oakland division of chandler international



that would be me:

Chris Chandler

1095 E 33rd ST Oakland, CA 94610



If you have any requests for the new CD please let us know.



THANKS FOR YOUR SUPPORT!! I could not do it with out you!