Monthly announcments and Thank Yous
June 2008 Announcments and Thank Yous
Thursday, March 5, 2009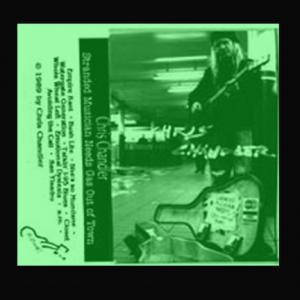 ANNOUNCMENTS
First, my mother is not doing well so I felt I needed to cancel much of June. My apologies to those of you that were expecting shows from me. Many thanks to those who have filled in for me.
The Summer Tour with Paul Benoit

As it stands right now I am going to be driving from Atlanta to home to Washington, DC and then across the country to meet Paul in Eugene, OR on July 1st.
We will work together on the west coast from Santa Cruz to Vancouver from July 1st to August 16th. Then I will drive back across the country to DC.
I need to pick up some sort of shows anywhere between DC and Eugene from June 25 to July 1. With gas prices as they are – even though I am in a 96 Saturn Station Wagon – the gas is going to be tough.
Paul and I will have a stellar show on the road from July 1 to August 16. Please look at the calendar to see where we are and if you see a hole in the calendar you can think of a place to play or would to present us – or throw a house concert – we promise a tremendous show.
The New 20th Anniversary Box Set it should be out soon! Click on the "new release icon" for details of what's on it or the announcements for details of how it is coming along.

It is a four CD and one DVD set. It features songs from each of the thirteen CDs and many of the tapes I have released over the past 20 years.
FIFTY FROM TWENTY.
50 songs for 50 bucks SEVERAL Bonus videos on the DVD.
BUT WAIT THERE'S MORE!
It is interactive – with lots of extra features and art work if you put the CD in your computer.
BUT WAIT THERE'S MORE!
It will also be available on a memory stick or Flash Drive.
BUT WAIT THERE'S MORE!
Can't afford 50 bucks? (I know I couldn't) The CDs are available individually. 1 for $15 – 2 for $29 – 3 for $30 or 4 for $40 with the individuall DVD for $20.
BUT WAIT THERE'S MORE!
The box set comes in a handsome package with a nice booklet complete with comments about each of the 50 numbers.
I still haven't gotten it back from the manufacturer yet – but should real soon!
It will be available at shows as well as www.cdbaby.com
The New One Act Play.

The play is coming along and I am aiming at the fall of 09 to launch it. It will have video scenery – and my friend Wendy Corn and I just went out to rural Texas and shot much of it. It is looking very cool! I am most excited about this project. If you know of a theatre that would be interested in presenting a 2 act 1 man play please let me know.
Working title: "…and I Ain't Gonna be Treated This A-Way"
It was terrific to be able to be at the Kerrville Folk Festival for a few days. I can't think of a better place to base while making the film section of this multi media spectacle.

George Murray of Kent, OH who played the part of the Dutchman in the film Cracker Jack Cure passed away this month. I have dedicated to the DVD in the box set to his memory..

T.H.A.N.K.Y.O.U.
Brian QTN, Anne Feeney, Wendy Corn, Shirley Shultz Myers, Tim Mason, Shannon Flattery, Tom, Brad, and all of Camp CALM, Motorcycle Michael, Joe Netter, Fishman, Frank Nesbet, SONiA, Terry Irons, SMAF, David Moriale, Stephanie Corby, Courtney, X-treme Folk Festival, Dalis Allen, Patty Peeples, Kevin Chandler, Claire Chandler, Frank and Dorothy Chandler, Karen and Alan Murray, Joe and Jay, Event EQ and Pat Barnes.