Bruce U. Utah Phillips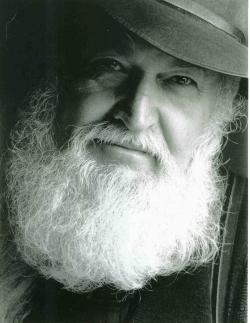 In a matter of a few minutes Anne Feeney phoned me from an airport in Houston. Al Grierson's "Lonely Deadhead Box-Car" was playing on Random on my iPod. After our conversation, I went to check my email. Jim Page was singing "Anna Mae." I had an email from Jim. I have pasted it below. As I read it Utah sang "All Used Up." As I responded to Jim's Email Arlo Guthrie sang "Hobo's Lullaby."
> In the night of May 23, 2008, Bruce Duncan Phillips died in great peace,
> asleep in his bed in Nevada City, California, with his wife Joanna by
> his side.
>
> Amazingly, at the very same instant that the scholar Bruce Phillips
> finally discovered his angle of repose, U. Utah Phillips flagged a
> westbound freight train. Yes, a mighty fast rattler, on a long
> west-bound track. He needed no ticket, he was welcomed on board.
>
> The immediate family and neighbors of Bruce Phillips, along with any
> Wobblies who happen to be passing through, are gathering in Nevada City
> to do all the things that must be done. Please give them the quiet
> respect they so need right now.
>
> But you can wave "So Long!" to Utah when that train moves west. Hey,
> hear the whistle? He's passing by right now!