The Muse and Whirled Retort 2020
Chris Chandler's Muse and Whirled Retort January 2020
Thursday, January 9, 2020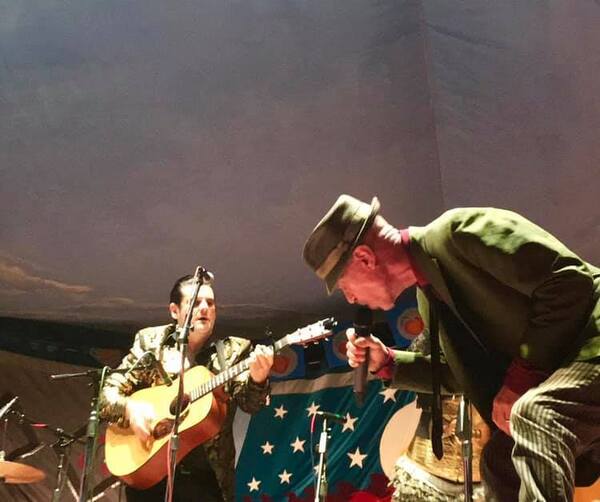 Chris Chandler's Muse and Whirled Retort January 2020

Highland Park, NJ
1-09-20

Hey everybody it is that time again!

Happy 2020, and a new decade. OK, how many of you breakup the past twenty years as the oughts, the tweens and the teens?

You may have noticed I have sort of checked out of the world at large for the past few months. I have had a lot on my plate in my personal life. I know, I know, I have announced all kinds of potential destinations… a blind man blowing spitballs in a crowded room. Thank you to all of you who have chimed in, volunteered, opened your doors to me. The future is starting to gell for me! And I am quite happy about it. Happy is something I have not been for quite some time - so much so that when I started to feel it, I was scared of it - like anyone is afraid of the unknown.

I left Oakland with a week's worth of clothes in my suitcase. Tomorrow, I will return to SF and the next day to Oakland. I have rented one of those PODs Kind of a storage unit/ Shipping container and I have a week to gather my worldly possessions and wrap them in bubble wrap (so they can have air to breath) and ship them off to the east coast.

Sorry Eugene, you know I love you!

So much so that once I see the tail lights of that flat bed with my shipping container on board, I am flying to Eugene and start working on that album we were talking about last time.

THANK YOU to all of you that have donated to the project! I plan to write to each of you personally as soon as I can catch my breath. And before I get accused of embezzeling funds because I told you I was going to drive and now I am telling you I am flying… Someone pointed out that flying would be a whole lot cheaper.

I am selling my car in Oakland a BEAUTIFUL 1984 Benz Diesel Wagon - I have loved that car (Mohamud) more than all the others - even - for those of you that remember the 76 Chevy LUV that Amanda Stark and I used to travel in "Evil Mc Luv"

I am doing what ever it takes to conjure the doe to make this record "Working on a Building."

If you would like to contribute to this important project just click here.

I WANT TO HELP CHANDLER GET BACK ON THE ROAD AND MAKE A NEW RECORD!

OR PASTE: http://www.gf.me/u/w67pqd

Unless ya tell me otherwise you will be listed as contributers.

This is the 9th of January and I have honestly been checked out for sometime but I promised my self o the Epiphany - the 6th of January - Twelfth Night - the start of Mardi Gras Season, that I would check back in. So, I wne and bought myself a Ticonderoga #2 Pencil and I promise to have something new for you next month. But before I say good-bye for this month… for those of you in or near the Bay Area (San Francisco, Not Chesapeake)

I, in deed, will be having a Farewell Party on Wednesday Jan 15th (my Birthday. OK OK ya caught me it is the day BEFORE my birthday - which means I ain't gonna turn another year older in Oakland.)

Here is da deets and da dates

Wed January 15th (My Birthday)

Geoffrey's Inner Circle 410 14th Street, Oakland (upstairs in the lounge, one floor up from street level).
Here is a link to the event.

https://www.facebook.com/events/555249931726758/

I hope you will come out to this fine restaurant we have selected for both sit down dinner, cocktails and ad hoc performances. I do not plan to perform "The Chris Chandler Show." but I will spin a hit or two.

I would love it if you brought a song, a poem, a magic trick, or a pogo stick hula hoop routine.
Guests pay

$12

per plate o food if you want one
There will be a cash bar.
End of May though early June
The Kerrvile Folk Festival
https://www.kerrvillefolkfestival.org/
The Chris Chandler Show will be playing MAINSTAGE opening Weekend for a CD release spactacular!
After that I will be hanging around to MC.
And once that is done I will be headed to
June 12-13
Philadelphia, PA
The Xtreme Folk Festival
https://www.xfsmusic.org/
Mainstage Both Nights!