The Muse and Whirled Retort 2016
A.P.R.I.L. .F.O.O.L.S from T.H.E. .M.U.S.E. .A.N.D. .W.H.I.R.L.E.D. .R.E.T.O.R.T
Saturday, April 2, 2016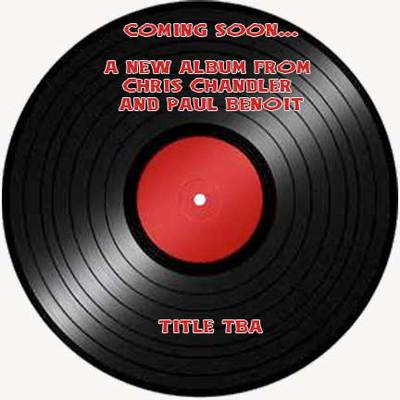 A.P.R.I.L. .F.O.O.L.S.!. from T.H.E. .M.U.S.E. .A.N.D. .W.H.I.R.L.E.D. .R.E.T.O.R.T.

newsletter imageTHE MUSE AND WHIRLED RETORT
April 2, 2016
Oakland, CA

April Fools!

Thanks so much for all the replies - I hope you enjoyed my little gag... I had 14 people unfriend me on face book and a bunch of unsubscribes a handful of nasty notes - it was fun... many more appreciated it and got it - so thanks for those notes, tweets and texts... coulda done with out a few of the phone calls though.

Anyway - incase you missed it and want to re read it - here is a link: I want to read chandler's April Fools News letter or paste: https://www.chrischandler.org/index.php?page=news&display=1986


For the record I am in no way supporting Trump even with a long shaggy dog attached. Not even for the - "Oh, he will screw things up so bad crowd." I remember that argument in 2000.
!!!!!!!!!!!!!!!!!!!!!!!!!
!!!!!!!!!!NEW VIDEO!!!!!!!!!!
As an apology to you Here is a new video I made for a track from Paul and my last album: A Toast to the Stagehands/ Bloom

or Paste: https://youtu.be/DrwH9TthmNw.
!!!!!!!!!!!!!!!!!!!!!!!!!
Paul and I have a handful of small dates coming right up.

We have Sunday April 10 sitting WIDEOPEN - we had thought it might be Santa Cruz but alas...

So if you are in the immediate area (see below) and want to put something together drop me a line (preferably at) baldchandler@yahoo.com

FLASH FLASH FLASH FLASH

Paul Benoit and I have a new album coming soon...
Not sure what her title is yet but she is a beauty!

All the latest material including
"Eli Whitney Was an A-Hole"
"The Race Problem"
"Pocket Call from My Dreams"
and "Jello Wrestle Your Deamons"
and maybe - just Maybe "I DID NOT Dream I saw Joe Hill Last Night."

This will be our third together
Check out "Matadors" and "So, Where ya Headed?" HERE

This will be my 18th Album (not counting 10 cassette tapes before CDs existed.)

I am doing this project on a shoe string... if you would like to contribute just click HERE: or on the coffee can at www.chrischandler.org - a one hundred dollar donation will get you in the thank you section of the liner notes!

(if you would prefer no one know you can contribute anonymously too!)
************

Paul and I have a few dates coming up in the very near future - and I am now booking the summer - drop me a line if ya want in!

************

H.E.R.E.S. .D.A. .D.A.T.E.S.


Saturday, April 2nd, 2016 10AM
Tartan Day Festival (with Jen Delyth and Celtic Art Studio)
Ardenwood Farm
Fremont, CA

website: https://www.facebook.com/EBSA-Tartan-Day-Scottish-Faire-177935495681797/

Wednesday, April 6th, 2016 7:00
with Paul Benoit
Bazaar Cafe
5927 California Street
San Francisco, CA 94121
website: http://www.bazaarcafe.com/

Thursday, April 7th, 2016 8:00 PM
Obo Presents The Chris Chandler and Paul Benoit Show
Haven
226 Broad St
Nevada City, CA
website: http://www.havendowntown.com/

Friday, April 8th, 2016 7:00 PM
Chris and Paul
The Monkey House
1638 University ave
Berkeley, CA
website: http://www.monkeyhousetheater.com

Saturday, April 9th, 2016 7:00 PM
Cassie Cushing Presents
Kaleidoscope Coffee
109 Park Place
Point Richmond, CA
website: http://kaleidoscopecoffee.com/

Monday, April 11th, 2016 7:30
Laurie Greenfest Berger Presents
Wu Wei Tea Room
1820 Sir Francis Drake Blvd
Fairfax, CA
PURCHASE TICKETS ONLINE: click here
website: http://wuweiteatemple.com/

Friday Saturday, April 23rd-24th, 2016 10 AM
Sacramento Scottish Highland Games with Jen Delyth and Celtic Art Studio
Yolo County Faire Grounds
Woodland, CA
website: http://sacramentoscotgames.org/