The Muse and Whirled Retort 2019
The Muse and Whirled Retort March 2019
Tuesday, March 19, 2019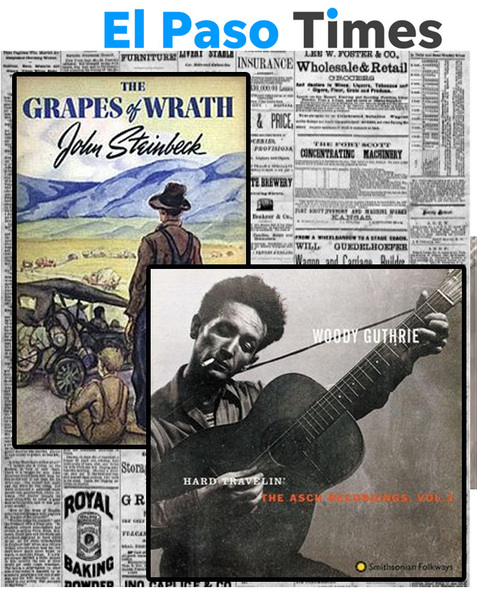 T.H.E. .M.U.S.E. .A.N.D. .W.H.I.R.L.E.D. .R.E.T.O.R.T.
March, 2019
Dublin, CA
Hey Everybody,
I know I know you are about to look at the date of this news letter and wonder if it is one of my April Fools letters. You are. So I am telling you now that it is not.
Here we go...
I, Chris Chandler, am going to be the Master of Ceremonies at the Kerrville Folk Festival. Yes, it is true. For those of you that have followed this story for the past (Clears throat) 30+ years may find this a bazaar turn of events. I know I do.
You could have knocked me over with a feather, and I even 'fess up to having a crisis of confidence as to whether I could even do a good job. But my hat goes off to Dalis Allen who assured me to say, "YES!", and especially for her years of doing the yeoman's task of MCing the Festival.
But in an effort to add new excitement we are adding (clears throat again) bigwig celebrity MCs each weekend. No, wait... it gets better.
I will be joined by Oliver Steck (first weekend) and (Third weekend) Jena Kirkpatrick! So, if you were on the fence about coming this year, or maybe you've never come - here is all the reason ya need. It is going to be a hoot.
People far smarter than me, are throwing all kinds of ideas to make our beloved festival even better than it is... and you could do the same so I encourage you to join the Kerrville Music Foundation
https://www.kerrvillefolkfestival.org/foundation-member.
***********
Alright... Alright enough of the crass commercial announcements !
Since I have been talking about Texas this months edition comes to you from the great state of Texas. It is an up date of one of my most requested pieces...
I did not write a word of it... but imagine if you will The song is under neath as I read from John Steinbeck's The Grapes of Wrath and cut back and forth with a current copy of The El Paso Times.
T.H.E. .M.U.S.E. .A.N.D. .W.H.I.R.L.E.D. .R.E.T.O.R.T.
Woody Guthrie: 1938
I ain't Got no home I'm just a rambling round
I work when I can get it I roam from town to town
The Police make it hard wherever you may go
and I ain't got home in this world anymore
John Steinbeck, The Grapes of Wrath: 1939
The land fell into fewer and fewer hands …
the number of the dispossessed increased and every effort of the great owners was directed at repression. The money was spent for arms to protect the great holdings and the spies were sent out to catch the murmurings of revolt so that it might be stamped out
The El Paso Times: 2019
In El Paso... The migrants are made to wait in Mexico by U.S. Customs and Border Protection, who has said it doesn't have the facility space at the international bridges for large groups as we see an increase in recent weeks of groups of large number of migrants crossing the Texas border to turn themselves in in a bid for political asylum.
Woody Guthrie: 1938
I've mined in your mines. I've gathered up your corn
I've been working mister since the day that I was born
I worry all the time – like I never did before
And I ain't got not home in this world any more
John Steinbeck, The Grapes of Wrath: 1939
For once Texas and California belonged to Mexico and its land to Mexicans. but they could not resist because they wanted nothing in the world as fanatically as the Americans wanted land
The El Paso Times: 2019
An international spotlight now shines on the border between the United States and Mexico, where heartbreaking images of Central American children being separated from their parents and held in cages... ... it is unclear when the more than 2,300 children already separated from their guardians will be returned.
Woody Guthrie: 1938
Was a-farmin' on the shares, and always I was poor
My crops I lay into the banker's store
My wife took down and died upon the cabin floor
And I ain't got no home in this world anymore
John Steinbeck, The Grapes of Wrath: 1939
The tenant system won't work anymore. One man on a tractor can take the place of 12 or 14 families You'll have to get off your land the plows'll go through your door way.
The El Paso Times: 2019
families are actively choosing to have their children risk their lives to seek safe haven in other countries is evidence of the terrifying conditions these people face on their day to day lives.
Woody Guthrie: 1938
I just ramble round to see what I can see
This wide wicked world is a funny place to me
Gambling man is rich and the working man is poor
And I ain't got no home in this world any more
John Steinbeck, The Grapes of Wrath: 1939
And the great owners met to discuss ways to protect the great holdings. The discussed ways to intimidate to kill and to gas. and always they were in fear of a principle 300,000. if they were ever to move under one leader, that would be the end. 300,000 hungry and miserable. if they were to ever know them selves the land would be theirs and all the gas all the rifles, all the bombs in the world could not stop them.
The El Paso Times: 2019
At the margins of the stalemate... lies over a century of historical U.S. intervention that politicians and pundits on both sides of the aisle seem determined to silence.
Since Theodore Roosevelt in 1904 declared the U.S.'s right to exercise an "international police power" in Latin America, the U.S. has cut deep wounds throughout the region, leaving scars that will last for generations to come.
Woody Guthrie: 1938
Stranded on this road that roll from sea to sea
hundred thousand others are stranded here with me
Hundred thousand others there's a hundred thousand more
I ain't got no home in this world any more
John Steinbeck, The Grapes of Wrath: 1939
One man, One family Driven from the land. I lost my land. A single tractor took my land. I am alone. and in the night another family pulls in. Now two men squat on their hams. Here is the node you who hate change and fear revolution. Keep these two men apart. Make them hate fear and suspect each other.
For here I lost my land is changed and the danger is here for two men are not as lonely and perplexed as one. And from this first we there grows a still more dangerous thing. I have a little food plus I have no food. and if from this problem the solution is WE have a little food. Then the movement has direction.
This is the beginning.
This is the thing to bomb.
This is the beginning.
Changing the I to WE.
Woody Guthrie: 1938
I ain't Got no home
I'm just a rambling round
I work when I can get it
I roam from town to town
The Police make it hard wherever you may go
and I ain't got home in this world anymore

March, 2019
April, 2019
May, 2019
June, 2019