Albums
American Storyteller Volumes 1 & 2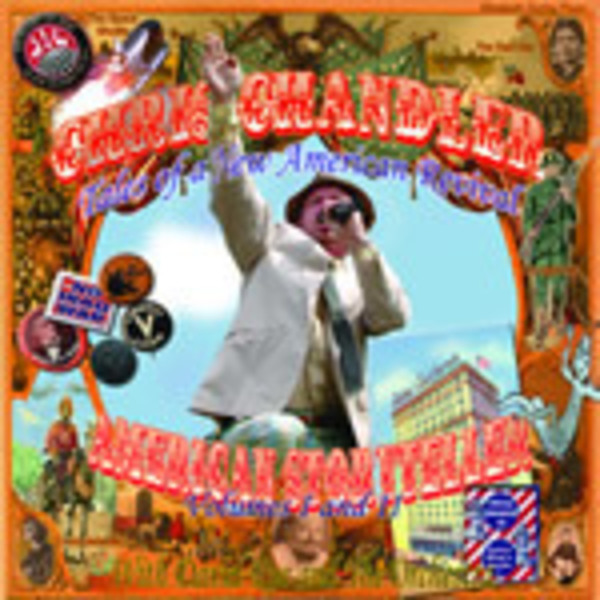 2005
American Storyteller marks Chris Chandler's coming of age. Years of relentless touring, honing his craft as a writer, performer, musician, collaborator and artist pay off with the release of this 2 disc collection of prose, poems, and stories, old and new.

The recording is a departure from his previous output, which reflected the raw enthusiasm of his live performances. Recorded over a month just outside the Beltway in Silver Springs, Maryland, the production boasts a who's who of DC area talent, including vocal cameos from Nick Annis, disappearfear, Emma's Revolution and Renaissance Faire vocalists Kathryn Falcone and Stephanie Lichtman Price.

David Roe's orchestrations are a lush mixture of the acoustic - Violin, Saxophone, Cello, Cornet, Trumpet, Accordion, Pennywhistle, Clarinet, Jews Harp;

and the electric- Tom Derr's guitars and Jamnation's Nick Newlin on Organ and Joe Dicey's rocking guitar solo. Henry Cross proves to be as adept as a bass player as an engineer and Mr. Roe provides sweet, simple piano and guitar foundations to create a sonic accompaniment to Chandler's tales.

As in his tale of childhood memories, "Crackerjack Cure", American Storyteller contains many treasures, including 3 short films by Chandler, collages, lyrics, links and a secret crackerjack surprise.