Muse and Whirled Retort Archives 2006
The Muse and Whirled Retort - January 06
Sunday, January 1, 2006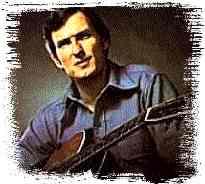 JANUARY 2006 NEWS FLASH! CHANDLER'S BEEN BUSY WORKING ON A NEW VIDEO! CHECK OUT "THE DUTCHMAN" AT
CHRISVIDS.ORG
T.h.e. .M.u.s.e. .a.n.d. .W.h.i.r.l.ed.. .R.e.t.o.r.t.
January 1, 2006
T.h.e. .M.u.s.e. .a.n.d. .W.h.i.r.l.e.d. .R.e.t.o.r.t.
December 1, 2005
Vol. VII Issue iv
Akron, OH
Hey Everybody,
It's that time of the month again... OK it's late - maybe I am pregnant. Actually, the news letter is late because I just gave birth. I have just emerged from the basement in Akron, OH where I have been since Jan 30th.
Happy New Year. Karen Kilroy and I worked straight through the new year on this new video. Consider it my way of saying sorry for being so late.
I kinda missed the holiday though- working on the video - guess I missed all that take the X out of X-mas debate.
Personally, I wish they would leave X-Mas alone and put the Christ back in Christian. But I digress.
The video is terrific! WOW! It is of one of my most requested pieces, "Cracker Jack Cure / The Dutchman." Needless to say I am real excited about it.
Please take a second to check it out... OK - it's longer than a second - The film is ten minutes long but I assure you it is worth it. Just click on this site and please feel free to pass it around to your friends. I hope you like it.
Heres the link:
http://www.chrisvids.org
In case you didn't know, the song the Dutchman was written by Michael Smith. He and I were both on Flying Fish records back in the day.
http://www.rounder.com/
I am honored to have been on such a prestigious label - may it continue to RIP.
Michael wrote another song about another label mate Gamble Rogers shortly after Gamble died. Gamble may very well be the reason we are having this conversation. Now, this might seem like kind of a leap but in the spirit of the Troubadour emeritus of Oklawaha County Florida: if you don't jump every now and again you're never gonna get off the ground. Ya see, I had tried forever to get Deborah Fliehive to go out with me. She was in my history class at (I'm not making this up) De Kalb Community College. After months requests, bids pleas, surveys appeals inquisitions, explorations, and everything short of a demand the poor woman finally agreed. We were to go see the band Pylon at The Moon Shadow Saloon.
The date was set. Fake Ids were pressed and every trick in my 19 year old arsenal was loaded, cocked and the safety removed. I was a double barreled premeditated mess. I knew the guys in the band I told her. Well, really I only knew the guy that ran the lights but I could fake the rest. I was ready to impress. I figured once she saw me hangin with the band she'd be all over me and her perception of the nerdy history geek at De Kalb Community College clad in parachute pants, pre ripped T Shirt and every other accessory the 1983 edition of the Davidson's Department Store Catalogue had to offer would be forever shattered forever. It's pieces would then be dispersed into the optimistic back seat of my Toyota Corolla.
Life was lookin good. She was leanin' in on me when the bouncer accepted our fake Ids. But then... Unfeigned reality crushed me like a falling anvil - and this was no cartoon. There was no Pylon. There wasn't even rock and roll.
I had gotten the dates wrong. Pylon was playing tomorrow night. Some guy - as I perceived the calendar -- who did a Kenny Rodgers cover of The Gambler was playing. On top of that - it was sold out.
As we stood outside on the sidewalk I was making fast excuses and riffling through the local arts weekly known tauntingly as Creative Loafing. Deborah's impatience was becoming plain. My ability to improvise was dwindling.
Then Suddenly, the black and orange sign that hung on the large double doors which read "you must be twenty one or older to enter" came swinging towards us. A couple walked out. It turns out the guy was a doctor and he had been paged on an emergency call. The couple offered us their tickets, and we accepted. "You won't regret it," he told me.
"I already do," I thought.
We made our way to our seats and out walked a skinny man with a guitar picking and talking to the audience. Talking to me. He proceeded to completely captivate the audience which I had now willingly joined. He was a great picker - at least I told myself - other than the intro to Stairway to Heaven and Freebird I don't think I had ever listened to an acoustic guitar.
This guy was such a great story teller that I didn't even notice that somewhere in there he had stopped playing the guitar. Deborah however noticed. She was tapping her plastic magenta dancing shoes to a beat she heard in a cross town club.
He was telling tales of Narcissa Nonesuch, Still Bill, and Agamemnon Jones.
I was hooked. That's what I want to do.
The show went by in a flash. I didn't even notice (or care) that Deborah Fleihive had managed to find her own way home.
I tried to meet him afterwards - but it didn't happen. I did however go home convinced that what that man was doing was what I wanted to do with my life.
I spent the next few years honing my craft and eventually wound up on the same label as Gamble. I do a poor imitation of Gamble now. Maybe one day... Maybe one day.I finally did meet him back stage at Fish Fry and Folk Music concert in Rural Texas. I had told someone what a huge fan I was and what an influence he had been on me.
I was introduced - and found myself tongue tied with nothing to say. I started shaking his hand and forgot to let go. It was one of those classic "finally got to meet one of the real artistic influences of my life situations." I remember that he listened intently, smiled, made direct eye contact and seemed to understand what it was I was really communicating as I babbled incoherently about how wonderful he was.
And He was.
Gamble Rogers Died a couple of months later. He drown while trying to save the life of another man. Here's to you. Gamble Rogers.
http://www.gamblerogers.com/
********************
Now, watch the video "the Dutchman/cracker jack cure
http://www.chrisvids.org
*********************
For now the low resolution version video is available for free in a number of formats. I hope to have some copies of it at CD baby real soon.
Buying a copy would go along ways towards underwriting this effort. As I am sure you know - I don't have a job - well other than this one.
************************
David Roe and I will be back up in the NE this month and then - a long anticipated trip to Texas.
**************************
You can now download many of my tunes at
https://chrischandler.org/index.php?page=cds
***************************
The new show is incorporating video projection in both small and large venues - if we are in your neighborhood ya gotta check it out.
If you would like to help promote the show via flyers or blogging or anything else - please let us know - it'll get ya a free pass to see the show.
*****************************
You can also watch the VIDEO FOR "9TH WARD NEW ORLEANS"
And "SOMETHING'S IN THE AIR"