Muse and Whirled Retort Archives 2005
The Muse and Whirled Retort November 2005
Thursday, November 3, 2005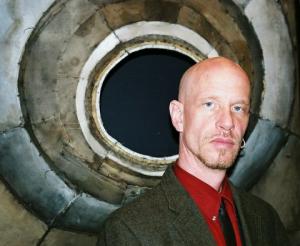 T.h.e. .M.u.s.e. .a.n.d. .W.h.i.r.l.ed.. .R.e.t.o.r.t.
To subscribe click: [
link
]
To unsubscribe reply with unsubscribe in the subject line.
VIDEO FOR "9TH WARD NEW ORLEANS"
Watch it here: [
link
]
VIDEO FOR "SOMETHING'S IN THE AIR"
Watch it here: [
link
]
The New CD is doing great! by Far the best record I have ever made.
TO GET THE BRAND NEW 2 VOLUME ENHANCED CD SET "American Storyteller:" [
link
]
To check out the new CD Vol 1 for free: [
link
]
To check out the new CD Vol 2: [
link
]
Check out: [
link
]
And now after the above crass commercial announcements!. . .
*****************************
Kent, OH
Hey Everybody,
It's that time of the month again. Really busy this time around - so I apologize in advance for not having the usual long missive about the state of affairs in the world. OK, many of you may be relieved by that.
I am out on the road with David Roe and the show is terrific. I am finally doing what I have always wanted to so - incorporate films into the show. Ya see - everyone has responded so positively to the two videos 'Something's in the air ...' and '9th Ward #2' that we started projecting them onto a screen while we perform. If you haven't seen them yet please check out chrisvids.org [a href="http://www.chrisvids.org" target="_blank">link] Karen Kilroy and I have several more coming soon!
I love it! I have always wanted to speak in this voice and finally I am getting to show some of the visual ideas that water my roots. Yes, I am a recovering art student. And it gets worse.
You may not know this about me but before I was traveling around the country I was doing lighting for rock and roll bands, I ran lights for Iron Butterfly - no really I did. 'Lots of Burnt Orange,' they would say to me.
I still work on both sides of the stage. I can honestly say that every dollar I have made in my adult life has been on or around the stage (OK, both of them). The stage is my pantheon. I really love her. I have always had romantic ideas about being a wandering carny - because all jobs are for the same purpose, all of equal value - there goal - to create the greatest 4 seconds in life. I have been a stage hand, rigger, lighting designer, scenic designer, costumer, usher, director, writer, and performer. The most important job in the theatre? The box office.
I say, everyone is God's own jester, amuse him.
When I was thirteen, up the street there was this garage band - average age of about sixteen - they were called Pythagoras - it was the 70s and that sort of concept rock was popular among adolescents whose idea of a literary reference was J. R. R. Tolkien.
I would like to take this moment right here and apologize for my entire generation - for being the ones that brought you Styx, REO Speedwagon, and Journey.
Now, ya gotta keep in mind here that there is a big difference between a sixteen year old and a thirteen year old. I had to have a reason to hang out with the members of Pythagoras.
It was around Christmas and in my juvenile delinquent wisdom I devised a plan. I would become, the lightman. I went through the suburbs and stole all of the Christmas lights in three upscale subdivisions. I was sort of a blonde haired juvenile delinquent grinch stealing Christmas so Rock and Roll could live forever - at least in the basements of Stone Mountain Georgia.
Ya see, I took those Christmas lights into my high school shop class (there was no middle school thank you) and built a light show. Before long, every garage band at Redan High school could not consider throwing a keg party with out first contacting the lightman.
As it turned out, fate would soon turn to destiny, the bass player for one of the bands had a brother that was in a bonified bar band called The Weasels. So I, at the age of fifteen made my first fake ID and got a job as the Weasels lightman, and soon another band called the Satellites.
But the Weasels were the greatest - a complete gag band. The singer and songwriter called himself Fishman. He became my first mentor as he wrote songs like 'I had a UFO Baby' and 'Born too late to be a Biblical Hero.'
These guys were actually voted worst band on the planet earth by an Athens, GA newspaper. The Weasels managed to fill an Athens night club by capitalizing on the endorsement. They could have never done it with out the newspaper! I love those guys.
They once opened for the LA Punk band 'X' and cooked hamburgers on stage and served them to the audience during an irreverent civil rights/labor anthem called 'Martin the Burger Boy.'
There was the original bowling for beer, and the Weasels Wheel of Fortune. One Easter the Easter Weasel showed up and they had an Easter Egg hunt in an Athens night club. It was the early 80s and sex was still fashionable. One night they had just enough members in the audience to form a NERF baseball game. Betsey Dregull hit a home run that night.
The best was when they got a huge write-up in the Atlanta paper. They had managed to get a job opening for a Detroit Motown review called 'The Threshold of Soul.' It was a sellout. The headline read, 'Detroit Soul Band Coming to Atlanta -- Obscure Novelty Act to Open.' The Weasels got up and played an average set to a patient crowd.
When it was over, they went to the dressing room, changed clothes, came back out on stage to play songs like 'Going to a Go-Go' and 'Sad Sad Day.' They were the threshold of soul. Always were. There was never any other threshold of soul. They managed to dupe everyone. No one wanted their money back. Fishman remains my hero.
But these mistaken identity gags could soon come back to haunt them. Soon the Weasels got their biggest gig ever -- opening for Alice Cooper at the Tennessee State Fair.
Now, this was 1981 -- the summer before my senior year of high school. Well, you may remember in that same summer the Rolling Stones were also touring America -- with considerably more media attention than the Weasels. You may also remember that the Stones were making big headlines in their offtime by going to obscure rock bars and booking themselves under assumed names such as 'The Wannabes' and (sorry) most often 'The Cock$uckers.'
I don't know exactly how many times they did this, but it made big headlines. At the time, the coolest thing you could say is that you accidentally caught the Rolling Stones in some out-of-the-way bar.
Well, ticket sales at the Tennessee State Fair were not exactly going well. I guess someone had overestimated the power of Alice Cooper's last hit of his career, a song called 'Clones' (remember that one? See what I mean?). Anyway, the gig came out of nowhere, by an odd phone call from someone we had never met: a man never photographed but soon to be often quoted in the newspaper, by the name of -- I'm not making this up -- J. C. Go Forth. Shortly after the Weasels accepted the gig, a rumor was started by one J.C. Go Forth that the Rolling Stones were playing at the State Fair opening for Alice Cooper under the name -- you guessed it -- The Weasels.
All of the major media picked up on it. J. C. Go Forth had gone as far as renting motel rooms under the name 'The Rolling Stones.' The local news crew interviewed caterers hired to bring food to rooms rented to 'The Rolling Stones.' The major commercial radio station played nothing but Rolling Stones all week. There was a front page headline that read, 'Will The Stones Play the State Fair?' I still have a copy of the article. Alice Cooper himself was interviewed saying 'If Mick Jagger did not show up, it meant he was chicken.' I have heard Mick Jagger often compared to a chicken, but never in that context.
The show was oversold and had to be moved from a stadium to a race way. When we got there, vendors were hawking Rolling Stones t-shirts to the mile-long traffic jam. People had camped out for good seats. Inside the raceway there were five separate mobile homes, each one with magic marker signs: Mick, Keith, Charlie, Bill, Ronnie. The Weasels changed clothes in Fishman's van. Hell, by that time even we thought the Rolling Stones were going to show up.
The place was packed -- sold out -- oversold -- everyone in brand new Rolling Stones t-shirts. People held up banners reading, 'Welcome Rolling Stones.' Uniformed armed Tennessee State Troopers led me to the light board. I have never before or since had so many people in uniform claiming to be on my side. People from the audience yelled up, 'Are you the Stones sound man?' 'No,' I thought, 'I am the Weasels light man.'
Anticipation was at a full fury. There was no one on stage yet, and the audience chanting was definite. 'STONES! STONES! STONES! STONES!' Even to the point of the intro, a lonely DJ walked out on stage. 'Good evening, Ladies and Gentlemen...men....men, welcome to the Tennessee State Fair...Fair...Fair...' The chants subsided but the silence only amplified the anticipation.
All ears were now on the lonely DJ, 'Tonight we have Alice Cooper...'
The chants resumed 'STONES...STONES...STONES...'
The DJ continued through the roar 'The Weasels....' The crowd went nuts. 'And... (very ominous voice) ...who knows what else...' Spectators were climbing on top of each other in anticipation as he continued, 'Please welcome... THE WEASELS!!!'
Bottle rockets and roman candles began going off. Women were bearing their breasts... and out walked a novelty act from Atlanta.
You must understand this was a VERY large crowd. And in large crowds it takes a few minutes for people to figure it all out. Some cheered. Some looked at each other dumbfoundedly, thinking, 'That's not the Stones.' The truth is, it took about a full half-song for the full wave of anger to hit the crowd.
The Weasels had carefully selected from their repertoire a song called 'Dead by Christmas.' They had no idea how prophetic that song would be. 'Dead by Christmas' is actually a true story about a ten-year-old in Arizona who was paid by his mother to kill his younger brother so she wouldn't have to buy toys for both of them.
This song also has a distinction of having a lead guitar break follow the first chorus. Hot Rod Rake was ready and so was I, standing in the light booth.
'Follow spot number one standby in frame two to hit performer two down center on my go.'
'Dead by Christmas, bury him before New Year's Day to get him off our tax.'
'Follow spot number one, go!' Hot Rod Rake stepped down stage...
...I suspected at the time, and Hot Rod later confirmed that the first item to be thrown at the stage was just a piece of ice. It was the way that sparkling piece of ice entered the cone of light illuminated Hot Rod Rake, reflecting a perfect rainbow back to the audience.
The ice hit him square in the chest. At that exact same instant, the whole audience realized simultaneously, like the 101st monkey, that they had all been duped. Next were cups, cans, bottles, folding chairs...we were lucky there was no gun play. It was Tennessee after all.
As a lark, the Weasels had put 'Street Fighting Man' on their set list, just in case. Fishman pointed to it. Franco F. Woid shook his head 'no' and the Weasels lived to tell the tale.
Alice Cooper played to a half house. Mick Jagger, it turned out, was chicken.
What can a poor boy do, 'kept to sing for a rock and roll band?'
The Weasels actually got a favorable review -- out of sympathy I am sure. They were asked in an interview after the show, 'Have you ever billed yourselves as the Rolling Stones before?'
Fishman replied 'No, but it would help record sales.'
*****************
D.R. and I are booking the west coast in January and Texas in February. Anybody got any ideas?
*****************
There is only one issue of the Whirled Retort before Christmas. You may want to consider giving copies of 'American Storyteller.' It is a 2 volume CD set. Enhanced with special CD ROM features. It has three Short Films and even has a special cracker Jack Surprise.
Check it out at [
link
]
*******************
Thanks to those who have helped out in the Midwest - especially with the projection. We are in the market for a good Video Projector! Oh my GOD! you can not believe what a difference this is making.
*******************
As always please feel free to drop us a line for any reason. You are the sole disseminator of our work. You are our press agent. Please continue to spread the word.
Here's da dates....
Friday, November 4th, 2005 8pm
Bethlehem, PA
Godfrey Daniels
7 E 4th St, Bethlehem
phone: 610 867 2390
website: http://www.godfreydaniels.org
Saturday, November 5th, 2005 8pm
Robbinsville, NJ
House Concert
308 Meadow brook Rd, Robbinsville
Sunday, November 6th, 2005 7pm
Willimantic, CT
Oobah's Deli
856 Main Street, Willimantic
phone: 860-456-5674
Monday, November 7th, 2005 8PM
Middletown, CT
Klekolo World Coffee
181 Court Street, Middeltown
Wednesday, November 9th, 2005 8pm
Waverly, NY
Neutral Ground Cafe
367 Broad St, Waverly
phone: 607-565-9597
website: http://www.neutralgroundcafe.com/
Thursday, November 10th, 2005 7:30pm
Syracuse, NY
The Home of Kathy Barry / Brian Caulfield
1115 Euclid Ave, Syracuse
phone: 315 425 7257
This is a house concert, so seating is limited. Its a good idea to call ahead and reserve a spot.
Friday, November 11th, 2005 2:30am
Monticello, NY
Kutsher's Resort & Conference Center - Deep End Lounge
website: http://www.nefolk.org/
Friday, November 11th, 2005 8PM
Saratoga Springs, NY
Caffe Lena
47 Phila St, Saratoga Springs
website: http://www.caffelena.org
Saturday, November 12th, 2005 1:40am
Monticello, NY
Kutsher's Resort & Conference Center
website: http://www.nefolk.org/
Saturday, November 12th, 2005 3PM
Monticello, NY
Kutsher's Resort & Conference Center
website: http://www.nefolk.org/
Sunday, November 13th, 2005
Monticello, NY
Kutsher's Resort & Conference Center
website: http://www.nefolk.org/
Thursday, November 17th, 2005
Ft Benning / Columbus, GA
website: http://www.soaw.org/new/
Friday, November 18th, 2005
Ft Benning / Columbus, GA
website: http://www.soaw.org/new/
Saturday, November 19th, 2005
Ft Benning / Columbus, GA
website: http://www.soaw.org/new/
Sunday, November 20th, 2005
Ft Benning / Columbus, GA
website: http://www.soaw.org/new/
Friday, January 13th, 2006 8pm
Wheaton, MD
Inwood Coffeehouse
10921 Inwood Ave
phone: 301.593.7075
website: http://coffeehouse.ufoco.org
Saturday, February 4th, 2006
Courtenay, B.C. Canada
"Something's In the Air" film screening
World Community Film Festival
phone: (250)337-5419
website: http://www.worldcommunity.ca/index.htm